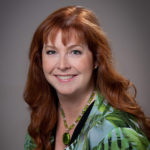 Juli Bacon 
With over two decades of Human Resources and Business experience, Juli has developed both a strategic and practical approach to HR that takes her into nearly every aspect of business. As a result, her work with clients often reaches beyond employee relations to include business operations and management.  An experienced coach to all levels of management, Juli helps organizations understand and prepare for the effects that proper employee relations can have on the bottom line. In all areas of her work, she focuses on coordinating and implementing practices that support not only the people of the organization but the shared goal they're working to meet.
Juli's areas of expertise include:
Hiring and retention practices

• Benefits packages

Employee training plans

• Contract negotiation

Organization building

• Succession planning

Board development and activities

• Regulatory compliance

Policy and procedure establishment
Juli's enthusiasm for improving employer/employee communication has provided her with a broad base of experience in initiating and re-organizing practices and policies for a wide variety of both nonprofit organizations and for-profit companies. Her approach to every challenge is as gracious as it is efficient—a rare combination that makes her an essential resource in an arena where people are the central focus.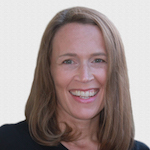 Jill Jurvakainen 
Jill is the sole owner of WithEzz Business Services, as well as a partner in her joint venture, JJ BizWorks. Jill found her interest in bookkeeping and accounting even before venturing off into it as a career and beginning her own business in 2004. She has experience with various industries, including construction, restaurants, non-profit organizations, and legal firms, and offers a wide range of bookkeeping services.
As a member of NACPB -National Association of Certified Public Bookkeepers and QuickBooks Accounting Professional, Jill keeps up-to-date on new standards and methods, continually adapting and improving her practices, as her own business grows.
Jill has a unique ability to grasp complicated and non-static situational issues, whether with an established client or a new one, and diagnose the problems with workable solutions. Jill is not a standard one-size-fits-all bookkeeper. She works with the client's key personnel to gain an understanding of their business needs and company priorities. Jill takes pride in the way she tailors her services to ensure maximum efficiency and value to her client's businesses – her number one priority.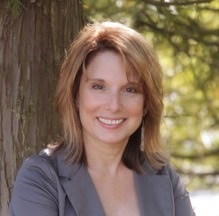 Charlene Tracy
Char brings many years of accounting and bookkeeping experience with her to JJ BizWorks.  Beginning with cost accounting for a manufacturing firm, moving to a large law firm and then starting her own small business accounting and tax practice with her husband, she has worked with many different types of clients with customer service always being a priority.  After 20 years with her own business, she went back into the workplace and worked with a non-profit school as a Bookkeeper, Executive Assistant and Director of Human Resources.
JJ BizWorks is proud to offer the services of this capable and experienced person to our clients, in her position as a senior Account Manager. We have every confidence that she can assist all types of businesses with all bookkeeping needs.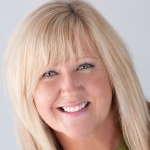 Katie Kay
Katie Kay specializes in new website design, re-design, website maintenance and updates, blog posting and online presence optimization to improve your website's search results.
Katie starts with a thorough analysis of your website, social media sites, branding, messaging and Google search positioning. Katie then offers new website design, enhancement and management, blog posting and search results. With 10 years of social media posting, website design and website maintenance for clients in a wide variety of industries, Katie knows about best practices and must-do's to ensure a successful, income-generating online presence… extremely important in the age of the smartphone! Katie will help you choose the appropriate social media platforms, educate you and your staff on what and when to post, optimize and maintain your website… all in a fast, friendly and affordable fashion. Katie is your go-to expert to help create an awesome online business presence!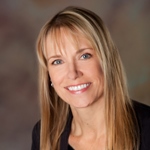 Jackie Ross
With over two decades of experience in diverse industries including Real Estate Services, Telecommunications, Broadband Wireless, IT Staffing and Consulting, Marketing and Promotions, Jackie can provide organizational guidance for your staff in reliable and forward-thinking sales and negotiation, account management, project coordination, office administration, and effective communications with clients, vendors, and internal cross-functional teams. Jackie's areas of expertise are:
Project management
Operations implementation and management
Program management
Sales – account management, business development, negotiation
Vendor relations management
Office management
As a high-energy, dynamic and creative management professional, Jackie can help you get your business operations running smoothly and positively!
Tara Niemela
As an experienced general office administrator in Municipal Government and a bookkeeper for a variety of industries, Tara has a background in:
Customer service and interpersonal communication
Records retention and organization
Open Public Records Act administration
Purchasing policy and guidelines
QuickBooks conversions and optimization
Tara is a positive, hard-working and effective professional who wants to help you become as efficient and low-risk in your business operations as you can be!